Under the direction of Virginia Eddy, Boorama exists to support business people to clarify and shine a light on the best they and their business have to offer. Whole of business (or corporate) services and mentoring are offered to business owners and their teams in medium, small, micro or sole practitioner businesses.
I invite you to 'open the doors' to the pages at this site and to explore your options if you are looking for mentoring or practical business management support. Please enjoy the discovery and feel free to contact me to discuss how I may assist you.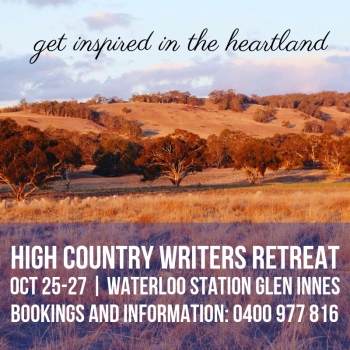 News and upcoming events: October 2019 - Focus for Writers
I am looking forward to collaborating with author and journalist Michael Burge when The Makers Shed (Glen Innes) and Boorama present the two-day High Country Writers' Retreat at Waterloo Station 25th - 27th October 2019.
If you are a writer, in any genre, we invite you to explore this opportunity; whether it is to learn, share ideas or simply escape for 2 days of blissful 'indulgent' writing. Full details at https://themakersshed.org/high-country-writers-retreat/ and https://themakersshed.org/high-country-writers-festival/ to hear Michael Burge and me in an interview with Helena Game on ABC New England North West.
In case you're wondering, this Waterloo Station is no railway, but has rested in the heart of the New England district in northern NSW for more than 110 years. For a glimpse into its history and restorations, see https://www.waterloo-station.com.au/.